We
do business the good old fashioned way, where you are number one! We want all our guests to reach our experienced staff at any time, day or night, including week-ends, answering machine are not an option with us. Flexibility is vital to personal service, and the quality of our service today is tomorrow's reputation.
Our
Corporate Head-Quarters is based in Fort Lauderdale, Florida, USA. We have enjoyed the same bank, legal and fiscal infrastructure since inception. Steadily growing as our repeat guests increases, from building a superior reputation, with the use of cutting edge Internet technology, as well as with the crews, vessels and the vacation public. This has supported our eager growth. Our European office, based in England, was established in February 2000 to deal with the diverse market in the Mediterranean.
A
magnificent yacht charter requires meticulous planning. We listen to your food and bar requirements and anticipate the neds for you and your party. The planning needs the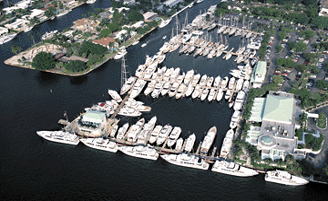 input of professionals who know the crews, know the vessels and have a vast knowledge of your selected location.
We
would not be doing our job if we provided 7-12 brochures for you to consider. It is seldom that we provide more than 3 selected brochures. We delicately hand pick the vessel and crew for you to consider, our livelihood depends on us offering the correct vessel and team. All vacations are not created equal! We simply provide the quality details which makes the difference in yacht charter vacation.
Enhancing the quality of your vacation is what we do best!
Team Barrington-Hall
USA